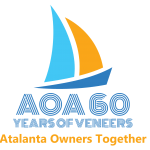 Fairey Marine Yachts Collaborative Round the World
We are pooling mileages covered by Fairey Yachts across the worlds from 1st January 2018 to voyage around the world. We will track our progress in the coming months and years.
Contributions are welcome from anyone provided their trip is made in one of the Fairey Marine yachts.
Click on the Log Book to add journeys by road, sea, river or lake.
11th July 2018 – nearly 500 miles
A few more trailed miles than sailed….
FMAOA Around the World Log
| wdt_ID | UserID | Boat Sail No | Boat Name | Trip Start Date | Trail or Sail | Miles covered | Description |
| --- | --- | --- | --- | --- | --- | --- | --- |
| 6 | 80 | A89 | Colchide | 22/05/2018 | Sail | 9 | Proving run for new prop and new barber-haulers |
| 3 | 80 | A89 | Colchide | 04/04/2018 | Sail | 1 | Early launch and motor to berth |
| 5 | 80 | A89 | Colchide | 15/05/2018 | Sail | 12 | Shake down sail along the Orwell |
| 8 | 80 | A89 | Colchide | 06/06/2018 | Sail | 18 | Out to Medusa and back |
| 10 | 80 | A89 | Colchide | 10/06/2018 | Sail | 5 | Saturday evening gentle sail up the Orwell |
| 14 | 141 | A162 | Solone | 17/05/2018 | Sail | 174 | Sail from home port Valras , down to Rosas in sSain and back |
| 18 | 97 | A1 | Atalanta | 10/07/2018 | Trail | 260 | Visit to James Lawrence, Brightlingsea, to measure for new sails |
| | | | | | | ∑ = 479 | |