Read about the Fairey Fulmar design, the smaller, single keel member of the Atalanta family. See brochures and details of the design and also how to get the best from the boat. At the bottom of this page is a collection of photographs of the class.
You may also be interested to see these other pages about the Fulmar.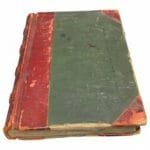 Register and Boat Histories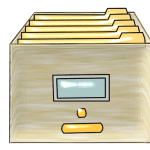 AOA Documents & Drawings

Fulmars For Sale

Fulmar Brochures & Ads
Fulmar Specification
Approximately 60 boats produced
Length 20′
Beam 7'9″
Draught 1′ – 5'9″
Mainsail 119 sq. ft
Foresail 85 sq. ft
Genoa 112 sq. ft
Inboard/Outboard engine
Single drop keel weight 475lbs, is winched by hand
Lifting rudder
Displacement 2000lbs
Sleeps 4 in one cabin
The need for a smaller and cheaper sailing cruiser of similar construction to the Atalanta 26 was met by the production of the 20ft overall Fulmar. She originally sold for £935 with sails but no engine in 1959. A new hull shape and layout were devised which had no after cabin. The clever internal design gives two full sized berths and two quarter berths under the cockpit seats.
Adequate stability is achieved with a single lifting keel mounted on the centre line where the main bulkhead supports the mast overhead. The keel and lifting mechanism are a copy of the port keel assembly on the Atalanta 26, with a weight of 600 lbs.
The Fulmar is easily handled and a good sea boat. With a displacement of only 2000lb, trailing and launching are comparatively easy. Engines are either an inboard engine located under the cockpit sole or an outboard engine on the stern.
There are three Fairey Marine tenders to complement the Atalanta series of yachts. The Dinky This is an 8 ft long dinghy. Constructed in the same way as the Atalanta, hot moulded<a class="moretag" href="https://atalantaowners.org/fairey-marine-tenders/">Read More...</a>