Welcome to the Fairey Atalanta Owners Association
The Fairey Atalanta Owners Association exists in support of the Fairey Marine yachts and their owners. If this is your first visit to the site, the About page provides an overview of and links to the content of the site.
Learn about the Fairey Atalanta designs. Browse the boat registers and blogs or spend some time flicking through the Associations annual bulletins, drawings, technical papers and other reference publications.
Take part in the discussions. If you like what you see why not become a Member of the Fairey Atalanta Owners Association for full access to our Archive including drawings, papers and individual boat details? Join the AOA
Recent Boat Blog Posts
2018-02-16 AOA
The 2018 AGM was held at the Tamesis Sailing Club on the River Thames in Hampton Wick. It was an excellent day with a suitable mix of 'business' and pleasure, ...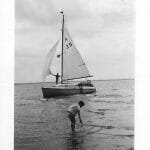 2018-02-04 egaisse
A memorable time for the family which we did not regret.The tide was running out fast in the Zandreek. so we went aground not exactly where we would have wished!. ...
2018-02-04 AOA
Pictures of A138 Echo iin 1989 and 1990 kindly provided by Piers Beckett.
2018-01-31 AOA
Below is a story of a long distance affair between Peter Nicholls and A125 Polaris II in Mexico. 1960 Polaris moves to Mexico Fairey Atalanta hull no 128 left the Hamble works ...
2018-01-13 Fairey Mary
I have driven past Genoa and La Spezia a number of times and although the west of Genoa has some beautiful driving roads.  Well they were before they filled them ...
2018-01-10 Fairey Mary
We , and I say we, because our Nick joined me, had a delay before we could get into the water.  So we spent the day in Florence drinking stupidly ...
2018-01-07 Fairey Mary
After leaving Bosa I decided the next overwintering would be Pisa.  I would go up the eastern side of Corsica and head to the mainland.  I think the distances around ...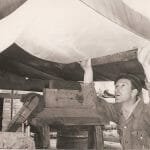 2018-01-04 Richard James
A photo record of Bernard Upton building Colchide in 1958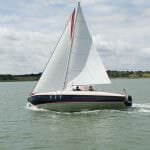 2017-12-15 Richard James
COLCHIDE   Bernard Upton bought an Atalanta kit, hull number 104, directly from Fairey Aviation, Hamble on 25 November 1958 for £2800 and had it delivered to Cambs. The hull was built ...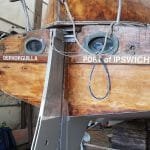 2017-12-12 AOA
A16 Dervorguilla gets a makeover at Pin Mill. A Mark 1 Atalanta Devorguilla is still in remarkable condition despite her age. There are quite a few interesting differences: The aft-cabin is longer, ...