This page details all archive and website updates by the date they were made – scroll down to review. Feedback on the site and ideas for improvements are always welcome – please use the 'Contact Us' page. New material has been loaded to the archive and there have some technical updates. ARCHIVE MATERIAL ...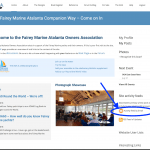 AOA Website Site Activity Feed – updates emailed to you so that you never miss a post, blog or comment.
Please add our Fairey yacht trips to our AOA60 Log Book to help us get round the World.
The AOA0 Challenge is live – have a go, get on the leaderboard, and maybe learn some new facts about the Fairey Marine Yachts.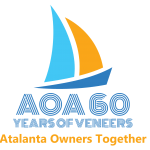 Check out, and Join in our celebration of 60 years.

Welcome to the new 2018 AOA Website
The Association have contributed to an article in Classic Sailor about Atalantas this month. Dan Houston's Classic Sailor magazine is an excellent publication – thoroughly recommended. Check it out at http://classicsailor.com.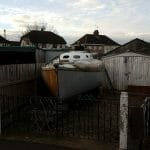 Great news for Fred and the Association – Toco Axxx has a new home. We wish the new owner good fortune in the restoration and hope to follow progress over the coming months.
The 2017 AOA AGM was well attended with 26 people representing xxx boats. We discussed…. We had a great lunch with much talk of adventures new, old and future. And so on