Anyone is welcome to view the Fairey Atalanta Forum and Boat Blogs but you may not contribute without creating a website account.
Registering for an account
is simple, free and enables you take a full part in our discussions. Better still why not
become a member of the AOA
and help keep the boats and this website working.
Contributions associated with a particular boat
(e.g. history, cruises, modifications etc.)
Boat Blogs
Browse a Boat Blog
Enter Sail Number – eg. A178, A89 or A31/4 or F36. If you don't know the sail number search the Boat Registers to access by boat name.
General questions and comments, usually not specific to a particular boat.
Forum
(20th June 2019: Old forums 'The Bar', 'Workshop' and 'AOA Membership now merged into 'AOA Forum')
Recent Blog Activity
Recent Blog Comments
Recent Posts
2017 August
- So after the false start first time round, myself and another 2 others set sail from Aberystwyth in the dead of night (11pm to be precise).
Comments:
(1)
2017 August
- Its a pretty well worn path for Titania / Atalanta owners but its certainly a big adventure for us, family crew of five, including George 6, below, Jemima 10 and ...
Comments:
(2)
2017 July
- Hi All Sorry its been a while since I updated but suffice to say we have made progress to N Devon but since then progressed has stalled due to work commitments. ...
Comments:
(1)
2017 July
- Deannie is available, free of charge, in the Lake District area, near the M6. The owners have entrusted the AOA to find a good home for her. Deannie has been ...
Comments:
(1)
2017 July
- Firstly I would like to introduce myself to the members of AOA.  My name is Simon and I am the proud new owner of yacht Solone. Back in May I began ...
Comments:
(2)
2017 July
- 2017 T12 Harrier re-launched. Photo: Ready for launching.
Comments:
(2)
2017 July
- A86 in storage. Photo: A86 in storage.
Comments:
(2)
2017 June
- Helene's previous owner had invested in the hope of a return in silverware. Helene (3/4 rig, wooden mast) had been set up with new sails and gear for racing. This ...
Comments:
(0)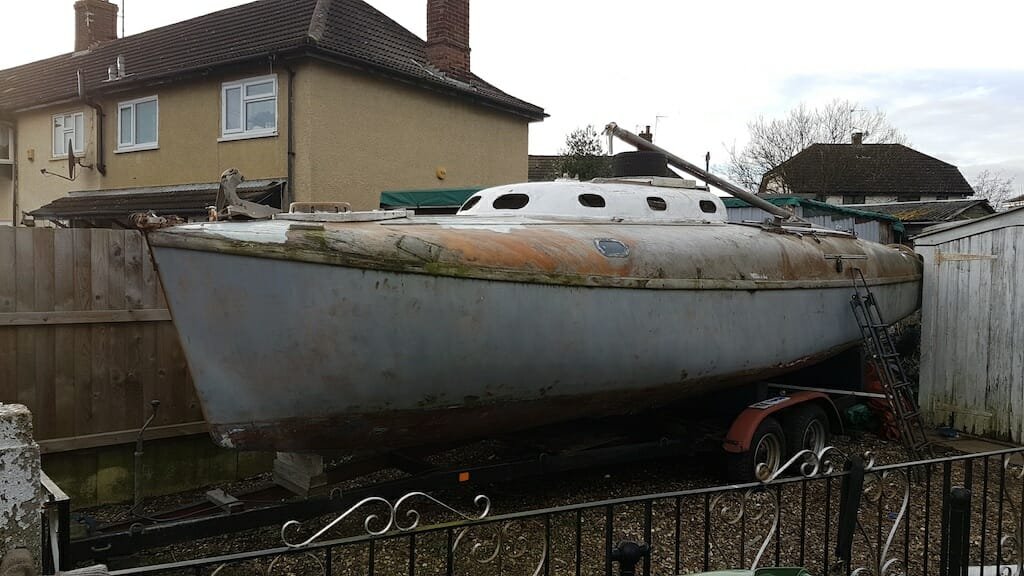 2017 June
- Sadly we watched the A99 Toco demise in 2017. She had been lying outside the owner's house for many years. He had intended to restore her but never quite ...
Comments:
(0)
2017 June
- 2016 Mary on the way home. Photo: sep 06b to st tropez 010_modified.
Comments:
(0)
2017 May
- Reluctantly the owner of Hullabaloo has decided to sell as he is no longer able to use and maintain Hullabaloo. Basically in very sound condition Hullabaloo is offered for sale on ...
Comments:
(0)
2017 May
- So during our trip around Anglesey was quite uneventful although we did witness an amazing sunset in the Irish Sea.
Comments:
(1)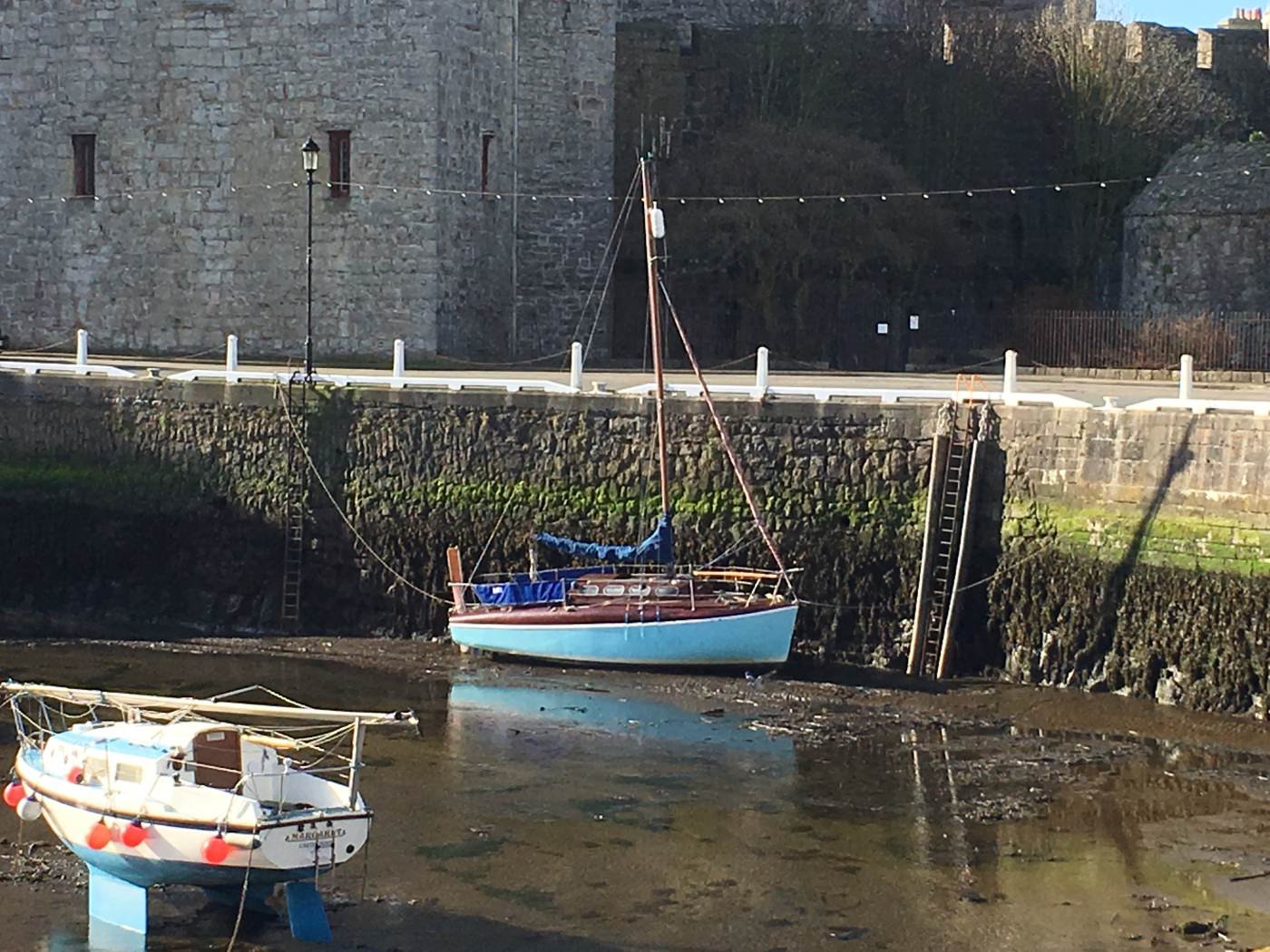 2017 May
- So we arrived on a blowy Saturday morning to set off from Castletown with a view to reaching at least the North Coast of Somerset/Devon. This was slightly ambitious in ...
Comments:
(0)
2017 May
- A99 Toco has been scrapped and broken up. Seller badgersden10 has a number of parts including windows, sails, prop shaft, and fuel tank listed on eBay at present. At somewhat inflated ...
Comments:
(0)
2017 April
- 2016 Brother Jack heads South. Photo: T4 Brother Jack Lift in. Brother Jack about to get her backside wet after 6 months in the dry.
Comments:
(3)
2017 March
- Emma Duck was excellently looked after for many years by AOA members, and she retains many original Atalanta features, with some later additions attributed to an extended stay in the ...
Comments:
(2)
2017 March
- A162 Solone For Sale - £5,000 SOLD
Comments:
(0)
2017 March
- Keith Viewing's wonderful Solone is now for sale. Set up for serious cruising Solone is looking for new adventures. Invoices available for all works carried out. Solone has been laid ...
Comments:
(0)
2017 February
- A33 – a fascinating Atalanta in the USA. Photo: A33 under trees.
Comments:
(0)
2017 January
- I have just finished updating the Salizanda blog following her successful re-launching and I have posted the link here. http://salizanda.blogspot.co.a
Comments:
(2)
Recent Forum Conversations