Read about the Fisherman design on this page – brochures, details of the design and also how to get the best from the boat. At the bottom of this page is a collection of photographs of the class.
You may also be interested to see these other pages about the Fisherman.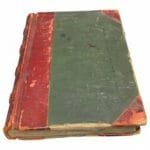 Register and Boat Histories


Fisherman For Sale
Fisherman
Length 27ft.5in
Beam 8'9″
Draught 2'3″
Displacement 3 tons
Power max 39bhp (7.25 kts)
Power cruising 24bhp (7 kts)
Fuel capacity 43 gallons
Consumption cruising 1.25 gals/hr
Sail Area mizzen only 105 sq. ft.
Sail Area sloop rig 190 sq. ft.
Sail Area sloop + genoa 260 sq. ft.
Water Capacity 30 gallons
Displacement 3 tons
Headroom over 6′
Sleeps 4 in two cabins
Original Ads & Brochures
The Fisherman was designed as a motor-sailer, available with a full sloop rig, or a much smaller mizzen rig.
The design has significantly more space below than the Atalanta. With two cabins and over 6ft headroom the Fisherman makes for comfortable family cruising.
There are three Fairey Marine tenders to complement the Atalanta series of yachts. The Dinky This is an 8 ft long dinghy. Constructed in the same way as the Atalanta, hot moulded
Read More...
After the Second World War Fairey Marine applied the technology developed to make aircraft to boats. Starting with dinghies such as the Firefly, Swordfish, Albacore, and Falcon they started building the Atalanta
Read More...