I have driven past Genoa and La Spezia a number of times and although the west of Genoa has some beautiful driving roads.  Well they were before they filled them with cars etc.. But it is usually with a sigh of relief when you exit the mountains and are on the highway south.  Looking at it from the water is a whole different perspective.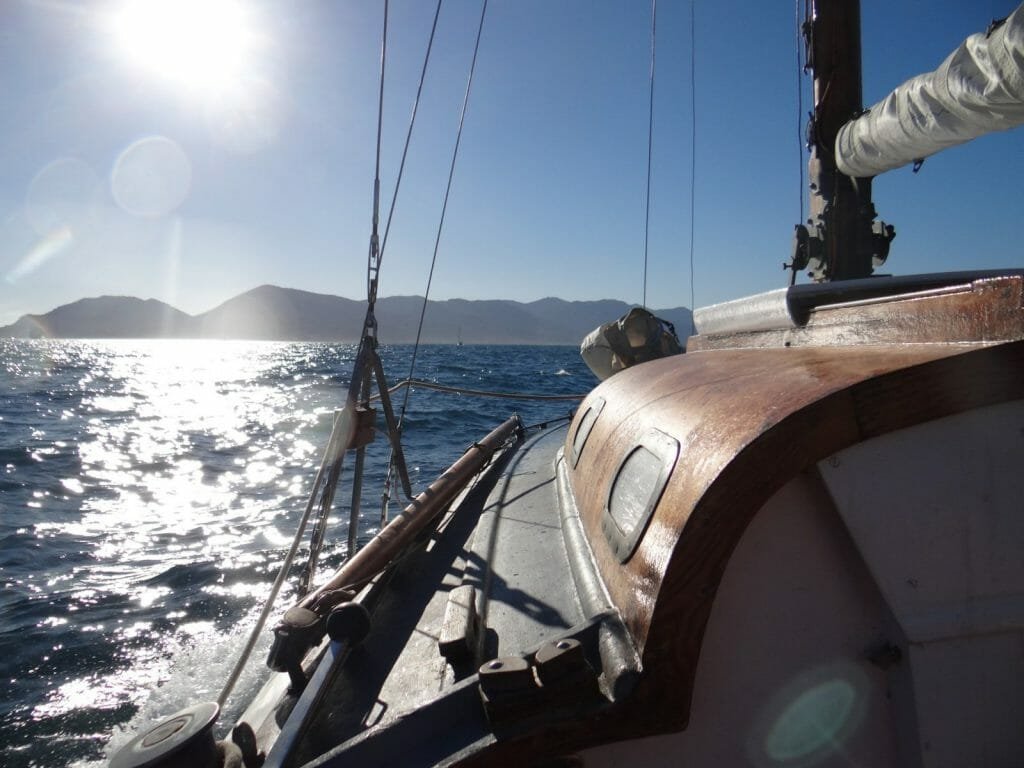 The bay is quite busy but easy enough to get about in, probably comparable to north of the Isle of Wight.  We headed for La Grazia as this was recommended.  There were a number of very special (and expensive) yachts, some for charter.  And a cheap one drying its carpets..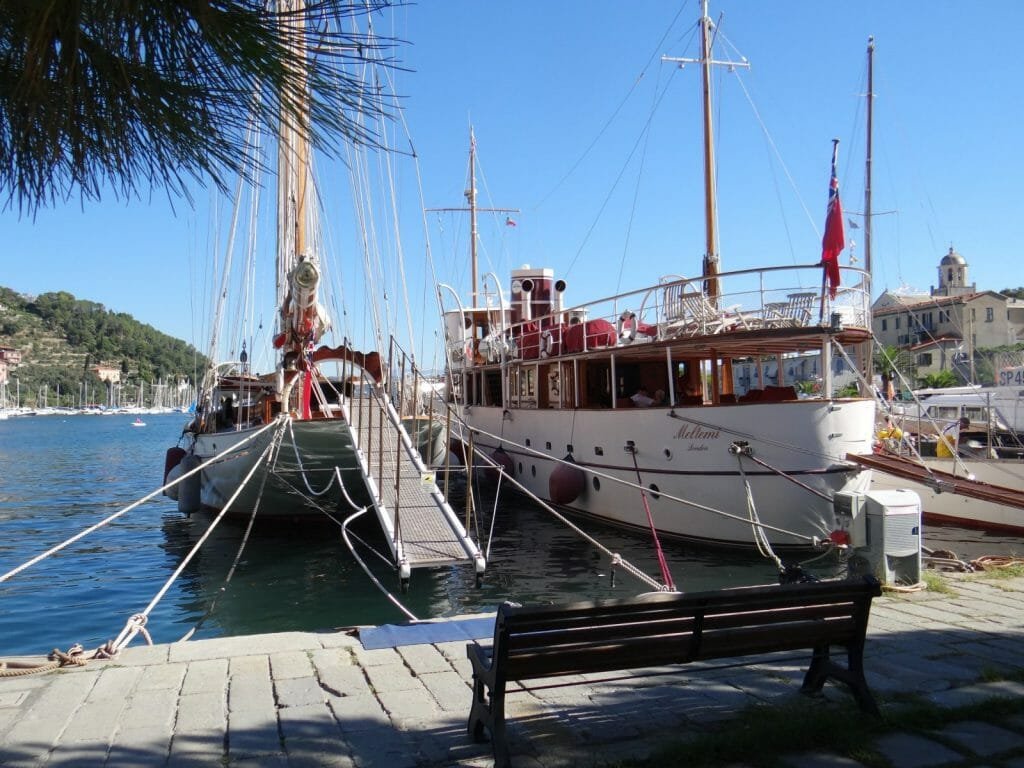 We left La Spezia by way of Porto Venere.  One of the many 'must see' post card ports.  Getting in was a bit difficult and a lot of jilling about in a reasonable breaze.  But the challenge was that mooring on the far side of the marina was expensive, where mooring in the tender parking could be blagged if you turned up at the right time I think it was an hourly rate upto a given hour.  I can't remember the specifics..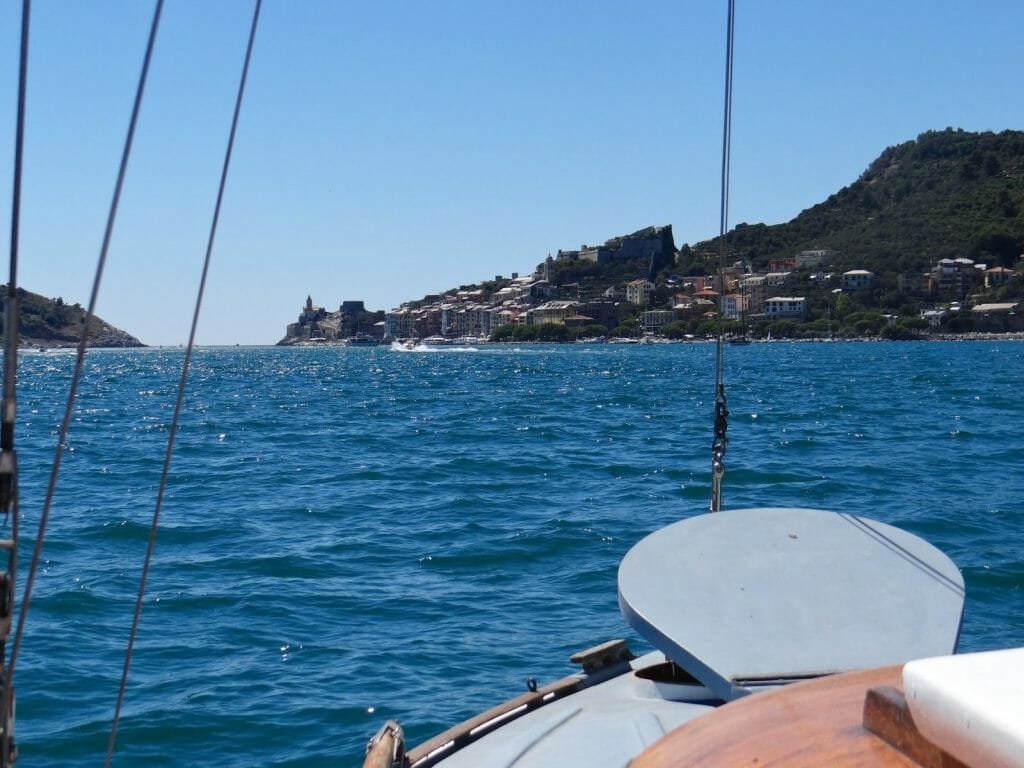 Anyway the nice people there let us tie up in among the big inflatables.  I seem to remember taking the beer taxi to the fortifications…