Photo: The clouds before the Mistral..

Photo: Golfe de Porto Novo. Corsica, only two other yachts there. I put down two anchors as it was still a bit windy. This is a 'panorama' shot that the camera glues together to give a 360 degree shot of the anchorage.

Photo: Golfe de Porto Novo. When I woke in the morning it was clear with little wind, actually nothing usable. But the water is transparent enough to see the anchors.

Photo: Golfe de Porto Novo. Corsica, one of my greatest delights has been watching the fish. They are almost exclusively of this variety. It is difficult to catch on camera but it is like looking into a fish tank.

Photo: 05.
This is Alistair on the Atalanta Mary approaching the port of Isola Rossa on the north side of Sardinia. He moored in a protected position between other boats. The spanish watchtower looks over the small fishing village into the Marina.
Photo: 06. www.alankellyphotography.co.uk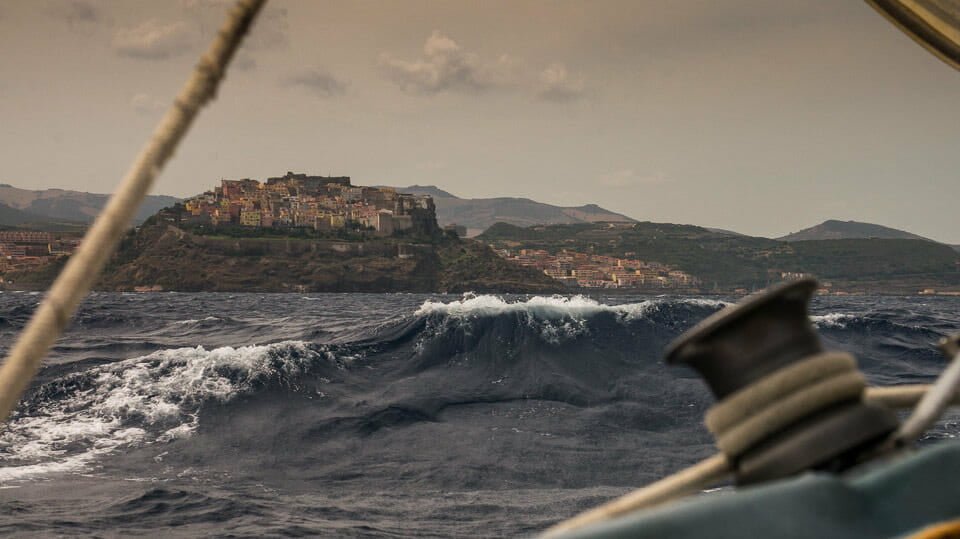 Photo: 07.

Photo: 08.

Photo: 09.

Photo: 10.

Photo: 11.

Photo: 12.

Photo: 13.

Photo: 14.

Photo: 15.

Photo: 16.

Photo: 17.