All images on this page are the copyright of Finn Ziem, from within the Youtube video below.
We have just heard about Norwegian Finn Ziem's double crossing of the Atlantic Ocean in A170 Butterfly. From August 1980 to August 1981they covered over 11,000 nm. His route was UK – Tenerife – Antigua – St Thomas – Nassau – Miami, where he rested for a bit and was joined by friends and family. The return voyage was direct from Miami to the Azores – UK.
The boat was originally built with many non-standard features (see panel) and there were modifications for the crossings. She had a substantial bridge deck in the cockpit – very wise if there's a risk of being swamped. It is not clear whether or not this is original. It is also interesting that she had a simple Quartermaster wind vane gear operating a trim tab on the rudder, which must have been non-standard.
Click on the image below to watch the video on YouTube.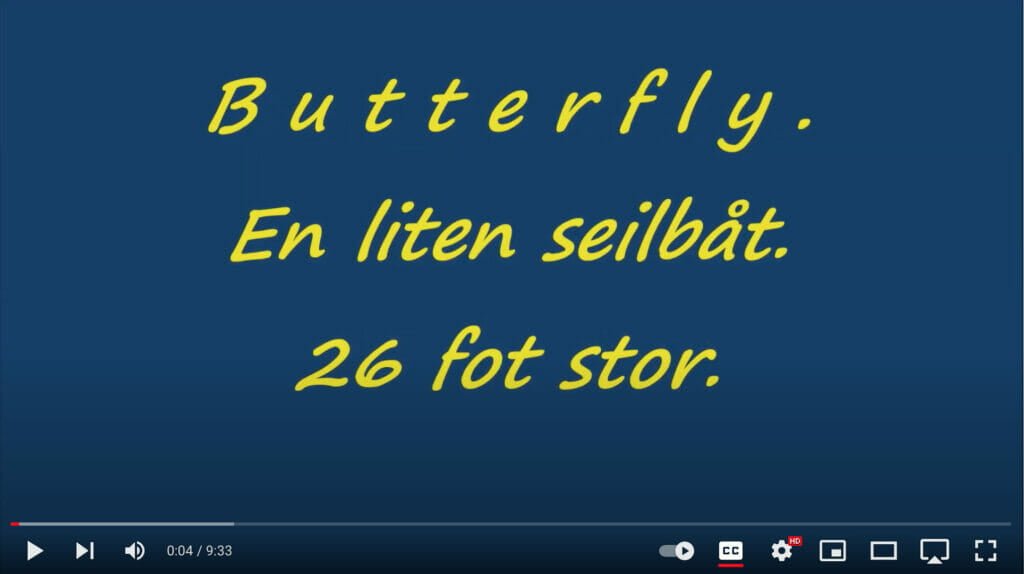 The photos below are copyright Finn Ziem and taken from the YouTube video.
A172, Built 1962
AOA records show that Hull no 187 was listed as A170 and left the Fairey boatyard on 13 August 1962.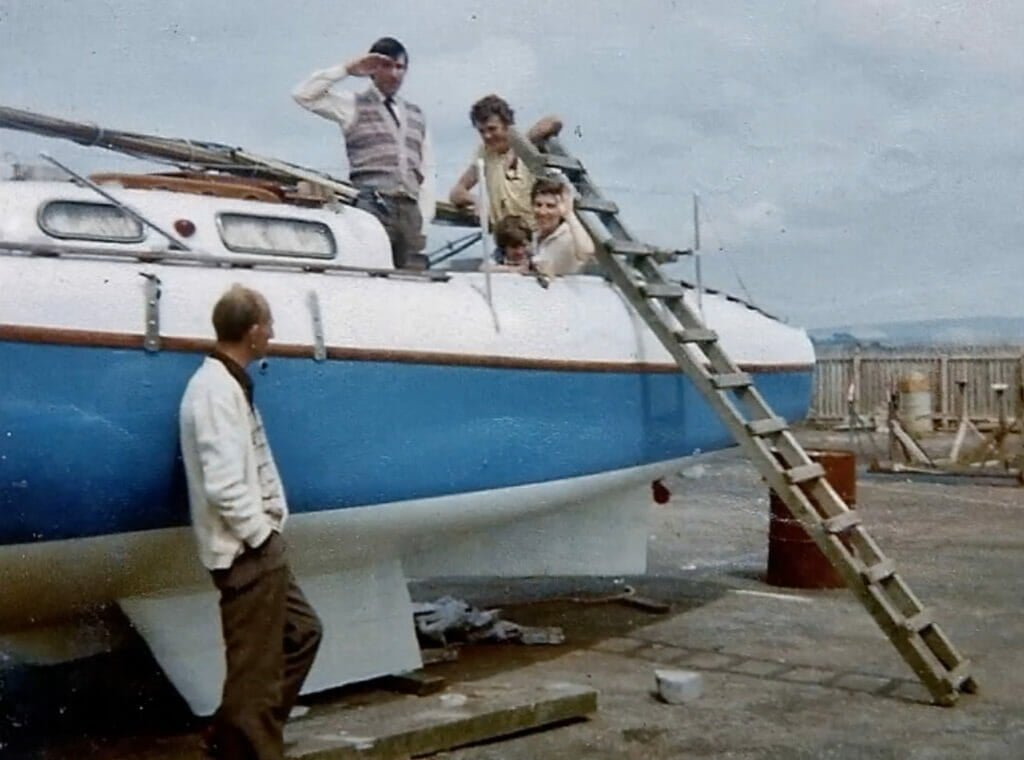 Called Tilacus, she was sold as a kit and finished with lead filled bilge keels instead of the lifting keels, Volvo Penta C 10 Petrol engine, Sparlight mast, but no trailer.
Unusually she had a tubular main sheet horse and large windows in the fore side of the blister.
From 1962 – 1978, she had owners in Portsmouth, Barnstable and Paignton.
In 1978 she was bought by Norwegian Finn Ziem and the AOA lost contact with the boat. Finn renamed her Butterfly. Finn's trip across the Atlantic is the subject of this post.
Afterwards, he sold her in Norway. She was sailed for a number of years eventually sinking at her moorings.