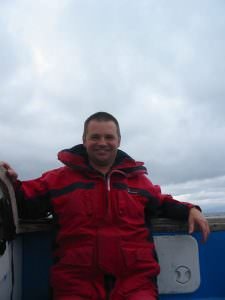 Dominic Dobson
Participant
Rory,
welcome to the Association I'll try and answer some of your questions
dry storage is essential rot in most boats is caused by rainwater accumulating
pushpit/pulpit Atalanta were designed to be sailed without going on deck so these are not essential or in my opinion desirable the same applies to guard wire
sails you would probably need to purchase new
mast if needed would cost in the region 4K if bought new may be more
hatches etc can all be made if you have some wood working skills price would be dependant on quality of materials, from experience I'd go for best you could afford as if you go budget you'll end up doing the job again in a few years.
toe rails can be made by laminating timber I've got jig in garage if anyone wants it
if you can purchase and dry store in a shed or similar then the cost of renovation can be spread over years, however again from experience once you've got to a point where she's usable put her on water and use her as renovation never finishes.
it is cheaper to buy a good example than to renovate but this means you need a lump of money available when one becomes available and Atalanta ownership isn't about financial rewards. If you look at A90s log you'll be able to see work involved in renovation much of the enjoyment was bringing her back to life and saving from the bonfire.
good luck with your venture
Dom (ex owner A90)