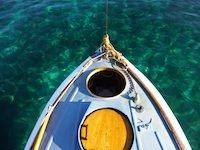 Fairey Mary
Participant

Panoramic view around the needles and back up towards Hurst.
Eventually I went with just me and the dog.  We camped near freshwater (stoats farm).  The ferry was too expensive for the car so I left it behind and took the bus.
It is a beautiful walk along Tennyson Down at 5:30 in the morning.  The early start was so I could see the expensive boats.  I need not have hurried as there was little wind.
I think this is well worth seeing because of the numbers.  It was made all the more interesting because once past the needles the current died down and the boats almost stopped.  Tempers must have been raised as a number hit the submerged object off the needles.
All in all a lovely weekend I would recommend to anybody.