Welcome to the Fairey Marine Atalanta Owners Association
The Fairey Atalanta Owners Association exists in support of the Fairey Marine yachts and their owners. If this is your first visit to the site, the About page provides an overview of and links to the content of the site.
Take part in the discussions. If you like what you see why not become a Member of the Fairey Atalanta Owners Association for full access to our Archive including drawings, papers and individual boat details? Join the AOA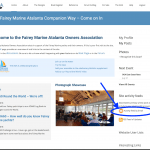 17/06/2018
AOA Website Site Activity Feed – updates emailed to you so that you never miss a post, blog or comment.
07/04/2018
Please add our Fairey yacht trips to our AOA60 Log Book to help us get round the World.
Recent Boat Blog Posts
27/08/2018 Richard James
16/08/2018 Jonathan Stearn
After many years of being based at Ramsholt on the Deben and sailing the Thames Estuary with forays to Holland, France and Scotland (by trailer), Bluster has now moved to ...
30/07/2018 AOA
As part of her restoration Atalanta a1 has now received a shiny red Beta diesel. You will be able to read about the details of the installation in the future ...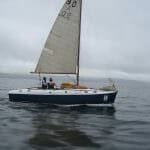 26/07/2018 AOA
Reluctant sale, due to purchase of larger boat. A90 Mourne Goblin had a full rebuild 2000/2005 – see A90 Boat Page (detail requires site registration). Ashore on trailer West Yorkshire, offers around ...
26/07/2018 Bernard Marshall
Photos covering the refit in 1990 and subsequent sailing across to Cherbourg on her first cruise. She was still powered by her Coventry Victor engine at this point. Subsequent photos ...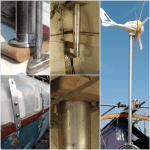 24/07/2018 Chris Green
Weather is too hot for scheduled epoxy work on A169 (renamed Elle). July had been set aside for epoxy cloth sheathing below WL and rebuilding the wood mast. The problem ...
17/07/2018 AOA
This is 'half' built dinky dinghy shell. The work so far was carried out 20 or 30 years ago and comprises two layers of veneers over a an arrangement of ...
11/07/2018 Nick Phillips
A1 travelled from Market Harborough to Brightlingsea for Mark Butler, of James Lawrence sails, to measure her up for new sails. This meant Mike was able to prove his tow car, ...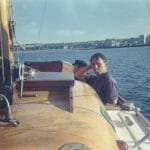 11/07/2018 Mark Urry
Major Robin Shinkwin was apparently the second owner of F8 "Iona". The photo shows Him on A5 " Diaphony" on a cruise down to St Malo, with my Father, myself ...
11/07/2018 Mark Urry
Spotted in Marans near La Rochelle by no less than two local Fulmar fans ! Looking good, very good!