This topic contains 4 replies, has 4 voices, and was last updated by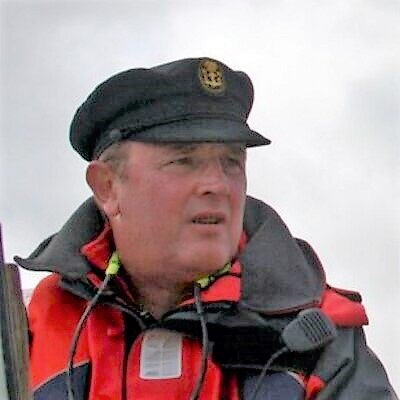 David Phillips 3 years, 8 months ago.
Author

Posts

Fairey Mary

Participant

Hi all,

I put my mast up last year without the spinnaker halyard. However it was actually blue polypropylene rope which strikes me as a bit nasty.

So if I fork out for new rope what diameter can I get away with?  Also I am thinking of running two halyards one for the existing spinnaker at the top of the forstay on the 3/4 rig.  But also one at the top of the mast.  The idea is that if I can get hold of a light weight, full height, genika I might be able to sail in sub-10kt winds.

Also to make the whole thing easier to handle I was thinking about running the halyards to clam cleats on the base of the mast but running back so they can be 'addressed' from the hatchway.

Can I get away with 6mm?  That is just over a tonne of tensile strength..

Trevor Thompson

Participant

I will measure my halyard in the morning. I think 6mm will be strong enough – the issue is handling it without pain!

I think the idea of a light weight genoa is a good idea, particularly in the med.

There are two types of Atalanta masts (assuming yours is wooden) narrow and deep section. The narrow was fitted to early boats and is for 3/4 rig. However it was always considerd suitable to take masthead spinnaker etc in force 3 or less. The deep section usually on later boats and is the same for 3/4 and mast head rig. In fact the difference between the two is minor, and confined to the masthead fitting having an extra tang for the forestay. So with that type of mast mast head sails are no issue at all.

You aught to be able to handle your halyards at the foot of the mast while stood in the main hatchway, so the extra cleats etc should not be needed. Have you tried that?

PS hold fire on the T2L to see what Chris thinks.

Fairey Mary

Participant

Not worried about the T2L I got a statement on the state of vat when I bought Mary. And as I haven't actually been asked I figure I am fine. Ignorance is bliss.

Pete Crane

Participant

Hi

To save on another rope up the mast on Ereina's 3/4 rig we reverse the topping lift for our light weight genika  (unlikely to need topping lift for reefing).

David Phillips

Participant

I spent quite some time researching this question and learned that 6mm was apparently the design size. That all said the 6mm did look awfully small to me so I paid the extra dosh for dyne a to give me some more peace of mind

Author

Posts
You must be logged in to reply to this topic.