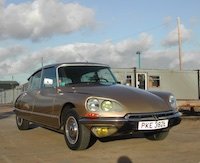 Nick Phillips
Participant
Welcome to the AOA Doug.
Sweet Sue in Guernsey is indeed an excellent example.  Check out her boat page (and if you have any photos why not add them there!)
As to boats near Warham, there are a few in the Association. Hopefully someone will respond.  (We may be able to nudge one or two)
Failing that, why not take a trip to Suffolk over the Bank Holiday Weekend and see / climb over a collection of Atalantas.  There will be at least four or five, including the original A1 Atalanta and opportunities to have a sail.  There are also spare berths on some of them if you want to stay. And camping onsite.  Outline details on the AOA60 page and more details about to be posted.