Read about the Fairey Atalanta design on this page – brochures, details of the design and also how to get the best from the boat. See brochures and details of the design and also how to get the best from the boat.
You may also enjoy reading more about the Atalanta in these other pages: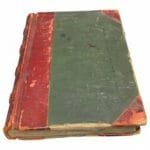 Register and Boat Histories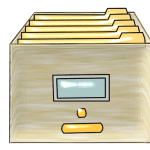 AOA Documents & Drawings

Atalantas For Sale
Original Brochures & Ads
Atalanta 26 (Mk.2) Spec.
Length 26ft.
Beam 7'9″
Draught 1'6″ – 5'9″
Freeboard forward 3'2″
Freeboard aft 2'6″
Headroom under coach roof 5'9″
Mainsail 155 sq. ft.
Foresail 85 sq. ft.
Genoa 115 sq. ft.
Most boats have an inboard engine.
Twin drop keels each weigh 475lbs (215kg), winched by hand
Lifting rudder
Displacement 2 tons
Sleeps 4 in two cabins, with quarter berths for 2 extra
With her elegant lines, light displacement, lifting keels and rudder the Atalanta 26 clearly demonstrates her dinghy ancestry. Over the years her sailing ability to windward and in strong winds has won high praise and the boats have proved to be utterly trustworthy on the open sea even in Force 8 winds. The retractable twin keels, with a total weight of almost 1000lbs (430kg), provide ample stability to well over 90 degrees of heel.
The hot moulded hull, deck and coachroof of the Atalanta 26's form a light, strong, homogenous and entirely watertight hulls. These have proven long-lived and are easily repaired by amateurs when required.
The centre cockpit is spacious and adequate for six people. A vertical whipstaff tiller is a novel feature leaving the cockpit unencumbered but hinging forward to allow easy access to the aft cabin.
The 'go anywhere' quality of the boat is one of her key features. Fully down the keels give 5ft 9in draught, and fully retracted the boats floats in just 18″ of water. The unique clamping gear on the keels prevented them from moving or working at sea, but does not prevent the keels from kicking up on striking an underwater obstacle or on going aground.
Moreover, at around 2 tonnes many owners trail the boats significant distances in the UK, Europe and the USA, often using the boat as a caravan en route. Atalantas are equally at home at sea and ditch-crawling and can be beached on any reasonable surface.
Click on items in the index below or scroll further down to browse the articles
Design and Construction
After the Second World War Fairey Marine applied the technology developed to make aircraft to boats. Starting with dinghies such as the Firefly, Swordfish, Albacore, and Falcon they started building the Atalanta<a class="moretag" href="https://atalantaowners.org/atalanta-construction/">Read More...</a>
History
The following paper was conceived in the cabin of an Atalanta during the East Coast Cruise in 2021. New owner Jim Sumberg was reviewing the innovations within the Atalanta and its part<a class="moretag" href="https://atalantaowners.org/atalanta-more-than-the-sum-of-her-parts/">Read More...</a>